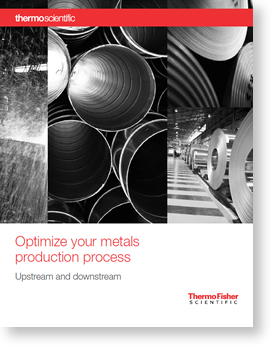 Thermo Scientific Metal Thickness and Coating Weight Solutions - Optimize your metals production process
We serve the steel production and processing industries with superior sensing technologies and extensive application knowledge. Our non-contact thickness gauges for hot- and cold-rolling mills provide precise, real-time measurements that meet the tightest specifications while maximizing raw material use. Our paint and organic coating weight gauges can be installed on nearly every type of coil coating process line. Download the our capabilities brochure to learn more!


No registration required
Investment:
We continually invest in new technologies, services and training programs. Our comprehensive portfolio continues to expand inline with new materials and the requirement for information products.
Technology:
Our technologies include nuclear, x-ray, infrared and optical measurements, plus an advanced controls portfolio and an intuitive operator interface. All that you need to manage your operations.
Service:
Reliability, maintainability and low cost of ownership are inherent to Thermo Scientific metals gauging systems. Installation and commissioning are fast and efficient with complementary service programs that can be tailored to suit your individual requirements.
Results:
We help you realize the benefits from our technologies. We relate them to your business in clear, concise terms to get you on the results curve quickly and stay there.